Lighting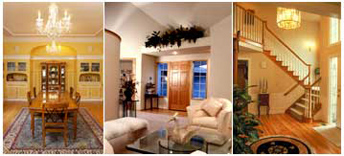 There are five basic types of lighting:
1. Traditional Light Fixtures
2. Track Lights
3. Recessed Lighting
4. Low Voltage Lighting
5. Outdoor Lighting
It is important to be aware of all the different lighting options and which kind of lighting will work best for each customer. We specialize in helping each customer select the best lighting available to fit their special needs.